Subs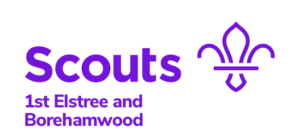 Subs payments for Beavers, Cubs and Scouts will be £20 per half term from January onwards. Our preference would be for this to be paid online at the start of each half term. Please look out for an email arriving soon inviting you to do this (Some Beaver parents already pay this way).  The amount paid each year should be the same as the old method.
We will also be claiming gift aid from April 2020 onwards. As we are a registered charity, this will enable us to claim a percentage back from the government, at no extra cost to you the parents. We hope that most parents will opt in to gift aid, but you are not under an obligation to do so.
Our move to online payment is to enable us to administer the records necessary to collect gift aid.
If any parents are unable to pay online or need to spread the cost, please contact me confidentially to discuss. gsl@1ebscouts.org.uk